No obligation

quotes

We are happy to try and beat any quote with a like for like service or product in the following areas
About our company
Welcome to GS Computers of Sutton, Surrey
Who We Are
GS Computers is an established niche business, with over 15 years' experience of serving the needs of all computer users, in the areas of computer & laptop repairs, web design, printing and much more . Our personal & professional service provides home & business users with confidence and expert advice.
We have a network of national talent to call upon to develop and fulfil your project on time, to budget and to the highest professional standards.
What We Do
We work with you to provide up to date digital solutions to your needs.
We specialise in listening to your specific personal or business demands and delivering a range of options to solve your computer, web design and printing requirements.
Why Choose Us
We are flexible, responsive, experienced and use the very latest technology to support your personal or business requirements.
We recognise that our reputation depends on every single project delighting our clients – this is the core value that underpins everything we do. We believe in producing first class work and offer excellent value for money. We negotiate and inform clients at every stage of a project so that all expectations are understood shared and managed.
Computer Repairs
Your Local Repair Centre
We will assess whether your problem can be fixed in your home or whether it has to be collected and repaired.
Certain problems cannot be fixed in customer's homes for testing purposes.
We come to You!
We have a full collection and delivery service throughout the Sutton area. Once your repair is complete, your system will be delivered and connected back in your home.
At Home & Remote Services
If your specific issue can be solved in the comfort of your own home, we can arrange for a visit. Problems with home networks and internet issues are best solved on-site. We have slots available during the evenings and at weekends.
If your issue can be fixed remotely, we have a team of technicians that are desk based and here to help.
Web Development
Web Design
Every website we create is designed in-house from the ground up: no off-the-shelf themes or restrictive outsourced code.
Our websites are responsive: they're built to deliver content and layouts for mobile, tablet and desktop devices.
The result: fully bespoke, fast and beautiful websites with exceptional levels of client control
Mobile Responsive Design
Around 50-60% of all traffic to your website now comes via a smartphone or tablet. We've been monitoring this since 2012: we've watched this rise from 30% in five years, and we're still seeing an upwards trend.
The need for your website to function as smoothly on mobile devices as it does on desktops has never been greater.
Every site GS Computers builds is responsive – meaning they work beautifully on mobiles, tablets and desktops alike.
Branding, Graphics & Print
Whether you're a new businesses, an existing one that's rebranding or just looking for a simple logo refresh, our designers have a wealth of creative experience in graphic design across multiple media – from product packaging to corporate brand strategy.
Logos and brand creations from GS Computers are considered and thought through, ensuring seamless transferability whatever your needs – from digital to print, signage to vehicle wraps, we make absolutely certain what you get is what you need.
Recent Work Progress
The Old Eden 100% Complete
Scancom Radio Communications 90% Complete
Jet Kings Leicester 100% Complete
London Walks and All 100% Complete
The Grumpy Mole 100% Complete
Ushers Estate Agents 100% Complete
Testimonials
Incredibly talented and genuinely likable, GS Computers are going above and beyond to create a new brand and website for us that's original and fresh, yet still remains true to who we are. Working with them is incredibly valuable and surprisingly fun.

Nigel Reeves

― Scancom Radio Communications

GS Computers was an obvious choice for us when approaching our website design. Working with them was a straightforward, fluid, and natural process. The outcome was not just a beautiful website, but a fantastic ongoing relationship where nothing is too much!

Jo Bentley

― Larcombe Housing Association Ltd

GS Computers are terrific with communication, creativity and speed, I floated a few ideas, and then they helped me choose the right website construction utilising the latest technology. Their attention to detail was amazing and they were not satisfied until I was satisfied as their client. A company like this is tough to find.

Michael Usher

― Owner of Ushers Estate Agents
Virtual
Escape

Room!
A PRINTABLE, INTERACTIVE PEN-AND-PAPER ESCAPE GAME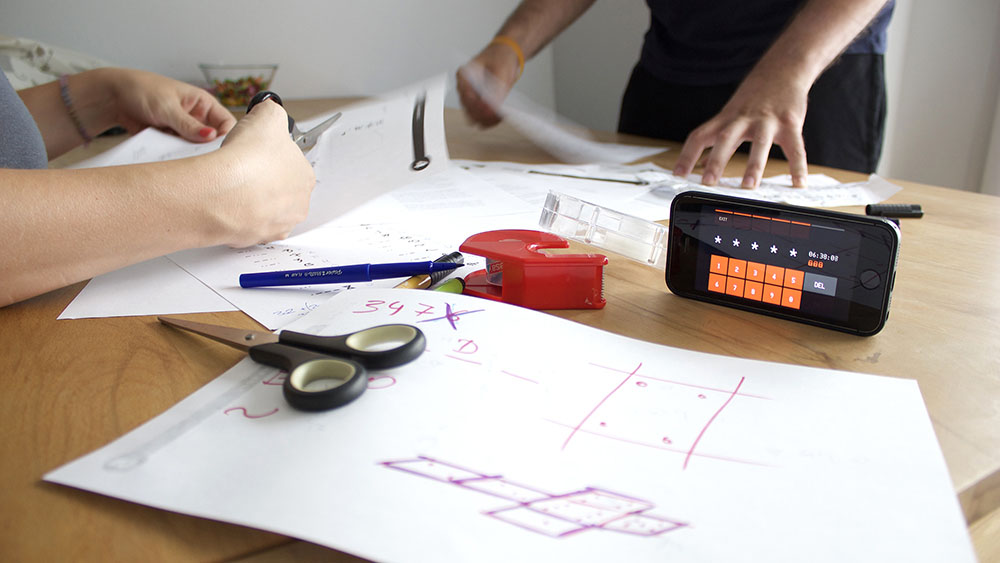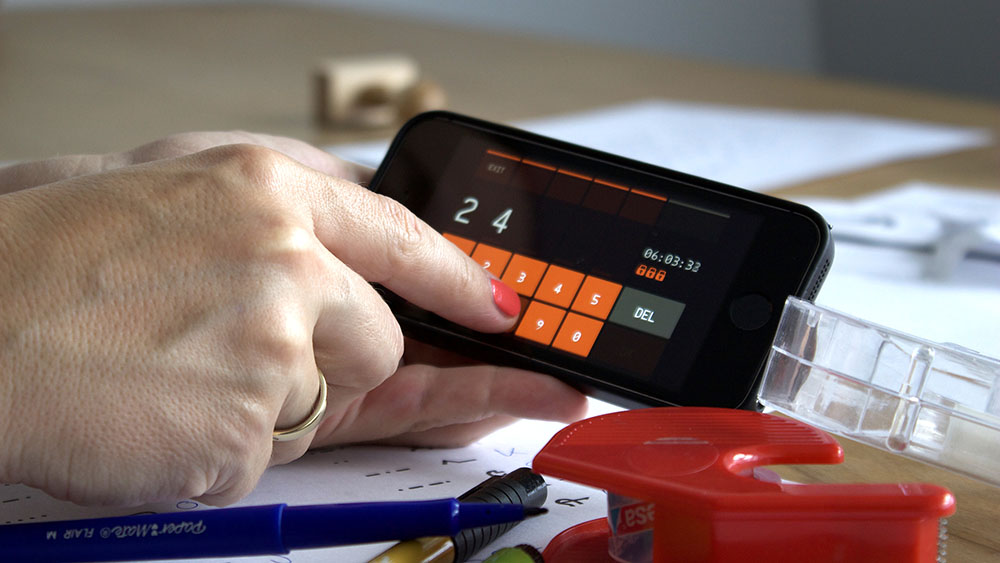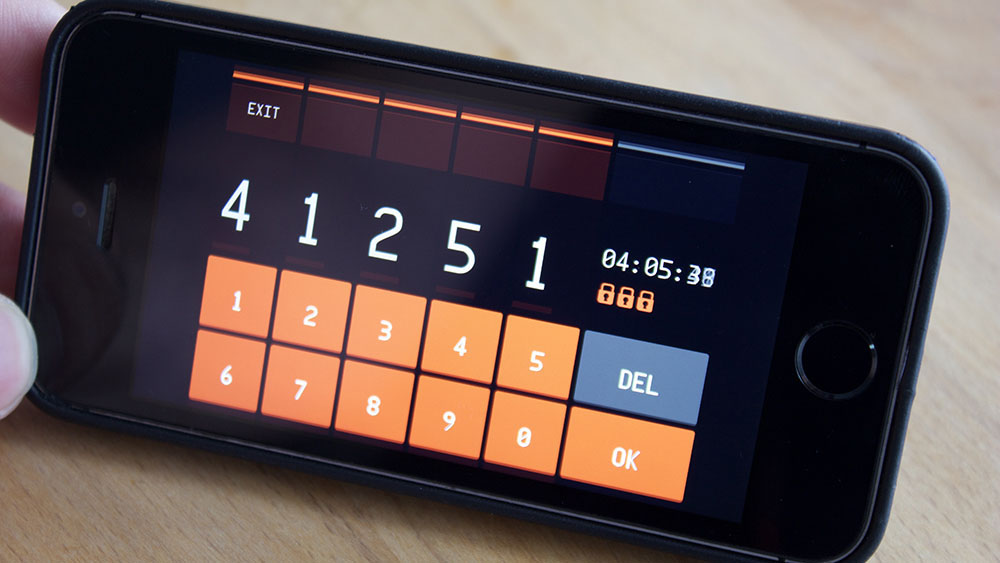 Do you want to escape the house? But find you are stuck in?
GS Computers Virtual Escape Room will fill you with entertainment, you can play with friends or other teams!
We have created multiple missions for you to play, you are up against the time and also up against other teams! Do you have what it takes to win?
What is entailed and required?
3 Missions per Session
4 People per Team
4 Teams Maximum (contact for bookings larger than 16 people)
Each Session lasts up to 1 hour
Laptop with Webcam and Mic
You will need to organise a date that all guests are free
Can you escape first?
What does it cost?
£5 Per Person
Minimum of 2 Teams
Payment must be made upon confirming booknig
Bookings only, please email info@gs-computers.com to book your Virtual Escape Room
Contact us now!
Current Virtual Escape Room available:
Training Mission - This is a required - Free Mission
Mission 1: ¦ Central Station ¦ - This is Required
Mission 2: ¦ Terminal ¦

Mission 3: ¦ Elevator ¦
Mission 4: ¦ Rollercoaster ¦

Mission 5: ¦ Subway ¦